Suggested Web Sites and Blogs: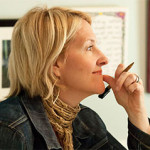 http://brenebrown.com/
Brené Brown, Ph.D., LMSW is a research professor at the University of Houston Graduate College of Social Work. She has spent the past decade studying vulnerability, courage, worthiness, and shame. Her 2010 TEDx Houston talk on the power of vulnerability is one of the most watched talks on TED.com, with over 15 million views. She gave the closing talk, Listening to Shame,  at the 2012 TED Conference in Long Beach. Brené is the author of the #1 New York Times Bestseller Daring Greatly: How the Courage to Be Vulnerable Transforms the Way We Live, Love, Parent, and Lead (2012). She is also the author of the #1 New York TimesBestseller The Gifts of Imperfection (2010), and I Thought It Was Just Me (2007).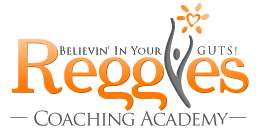 http://www.reggiescoachingacademy.com/
Have you ever been with someone who has exuberance for life that's infectious? Have you ever met someone who made you feel better the second you sat down? That's Reggie Adams, founder and professional coach at Reggie's Coaching Academy. Reggie never intended to become a life and business coach. It was a call she answered long before the term existed and the concept ever became popular. Her work as a professional coach started 25 years ago with her leadership positions at Mary Kay and Creative Memories, where she helped some of their brightest leaders in Canada and the western United States improve their businesses and follow their hearts. When she left Corporate America to stay at home with her daughter, the calls continued. Women from across the country left messages, asking if she would "coach" them like she had done in the past. She began returning the calls and Reggie's Coaching Academy took shape. A decade later, Reggie's Coaching Academy serves thousands of clients from all over the world and remains a pioneer with its GUTS and Immersion programs. Reggie earned her Life Coach certification from The Coaches Training Institute and enjoys using her training and knowledge to journey with others on a path of balance, purpose and peace.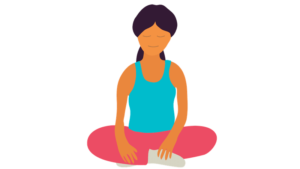 http://stress.about.com/
Elizabeth Anne Scott is a wellness coach, author, and award-winning blogger with training in counseling, family therapy, and health psychology. She is the author of 8 Keys to Stress Management, part of W.W. Norton's popular 8 Keys to Mental Health Series, edited by bestselling author and trauma recovery expert Babette Rothschild. She is a diplomate at the American Institute of Stress, creates all content on About.com's Stress Management site, and runs workshops on stress management.

NAMI, the National Alliance on Mental Illness, is the nation's largest grassroots mental health organization dedicated to building better lives for the millions of Americans affected by mental illness. What started as a small group of families gathered around a kitchen table in 1979 has blossomed into the nation's leading voice on mental health. Today, we are an association of hundreds of local affiliates, state organizations and volunteers who work in your community to raise awareness and provide support and education that was not previously available to those in need. – See more at: NAMI

https://wholeheartlife.com/
Barbara Banks is a Life Coach and Founder of Whole Heart Life and WHOOP™: Whole-Heartedly Opening Our Purpose, a group for women who want to discover and embrace their spirit and purpose in 5 areas of their life: Heart, Head, Hands, Home, and Health. After 15 years as a therapist, Barbara realized that therapy implies that people are broken – in need of fixing – and that the therapist has the answers, insight, and ability to fix them. Therapy also concentrates on the past and on traumas. Barbara has come to prefer coaching, as it sees people from a place of wholeness and wisdom, and concentrates on the present and future. Coaching is not about fixing; it is about discovering.

http://www.happinessbank.com.au/
Happiness Bank is a for purpose business that aims to inspire, educate and connect with people to help them lead more fulfilling and joyful lives. This is achieved through a range of services such as presentations, action plans, books and one on one coaching, all designed to equip people with the tools they need to build a sustainable base of happiness. Happiness Bank was founded by Claire Massingham. Claire works as the sole owner and happiness advisor for the Happiness Bank. This is what Claire has to say about happiness and why it is her passion in life. "I believe the most joyful life is one created and directed by me, with wellness at its core. I do this by making conscious deposits into my happiness bank account every day. It's called investing in your happiness and living your life on purpose. My goal is to help others to do the same because every body deserves to be happy, however not everybody finds it easy to achieve or sustain!"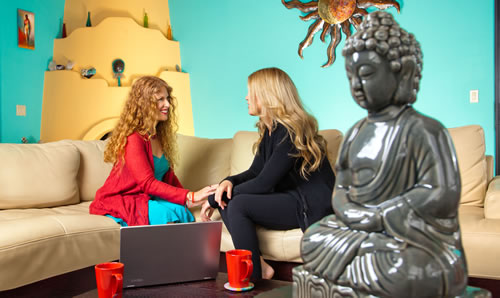 http://drstills.com/
If you live in the Phoenix or Scottsdale, Arizona area you need to know about Dr. Sharon Stills, NMD. Dr. Stills is a Naturopathic Medical Doctor who provides therapeutic and diagnostic services to patients in need of a different approach. She believes that the Mind AND the Body must be treated as one in order for every person to enjoy genuine health, true happiness and to experience their deepest passions each and every day while they are enjoying the gift of being alive. She has successfully helped thousands of women transition gently through the different stages of their lives with all natural methods and is passionate about spreading the word about RED – the philosophy and program she developed for you to Reinvent your Health, Explore your Happiness and Discover YOUR RED life so that you, too, can create and live the life you desire and deserve!